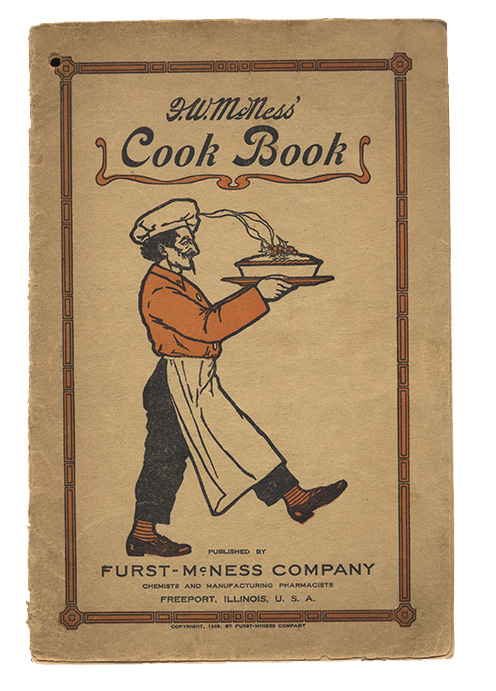 McNess products date back to 1908, when the Furst-McNess Company was founded in Freeport, Illinois. It was fairly well funded, so the company started with a variety of products from the onset.
The first F. W. McNess Cookbook published in 1908 includes pictures and mentions of vanilla and baking extracts, a number of spices, and of course included recipes.
Medicines included cough syrup, laxative cold tablets, antalgic oil, a healing stick salve, kidney pills, anti-headache tablets, compound blackberry cordial (a precursor to the Aromatic Compound) and the original Krestol™ Salve.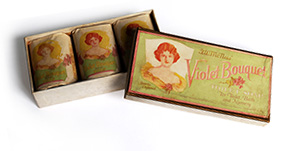 Toiletries included soaps, cold cream, almond cream, talcum powder, and shampoo.
Along with these core items, household and farm items included stock animal food, insect powder and stock dips.