We will be adding more of the inside pages of the McNess cook books in the future. When the date is listed with a "c" in front, this means we have determined it is in that "circa", but don't have a firm date of when the book was published.
A couple side notes: the cook book c 1929 with the woman serving rolls to the man sitting at the table (wearing a suit and tie) is from famous illustrator Roy Best. He illustrated children's books, including The Peter Pan Picture Book, and later illustrated pin-ups for calendars.
The 1919 cook book was originally printed before the end of World War I, but the war evidently ended before it went out to customers. The cover has a black box overprinted that is covering up "of war time recipes" and there are overprinted changes on the insides as well that talk about the end of the war.
…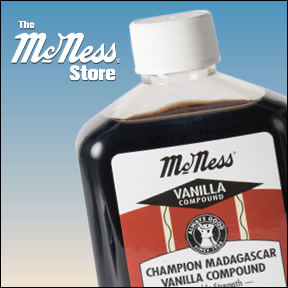 The F.W. McNess website is provided entirely to share interesting, historical information. Traditional McNess home products are still available today, visit McNessStore.com to learn more.